| | | |
| --- | --- | --- |
| | Daily | Weekly |
| | | |
|   Ford Fusion | $55.95 | $280.00 |
|   Ford Escape | $75.95 | $380.00 |
|   Ford Edge                   | $85.95     | $430.00 |
|   Ford Expedition | $100.00 | $500.00 |
|   Ford F-150 | $100.00 | $500.00 |
|   Ford 12 Passenger Van | $110.00 | $550.00 |
|   Ford 15 Passenger Van | $120.00 | $600.00    |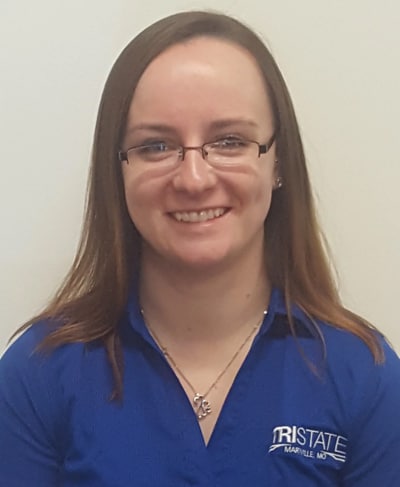 Rental Manager
Lauren Black
Phone: 660-224-0669
We are located at 2117 S. Main Street, Maryville, MO 64468
Mileage: 
All Vehicles come with unlimited miles.
What do I need to rent-a-car?
Must be 25 years or older to rent.   
You must provide a valid drivers license
You must provide proof of valid insurance with collision coverage. We DO NOT provide insurance.    
We will require a valid credit card to keep on file. 
You must keep your proof of insurance in the vehicle with you at all times along with your copy of the rental contract.
Contact Us
*Disclaimer:  Our rental vehicles leave with a full tank of gas and must be returned with a full tank of gas or you will be charged.There is no smoking allowed in our vehicles or you will be charged a cleaning fee of $300.00. No Pets are allowed in our rental vehicles at anytime. 
Reconditioning Center:
We are located at 2117 S. Main Street, Maryville, MO 64468
Any make & model

Any vehicle dirtiness

Here to serve you 5-days a week

Packages:

    We have full details, interior details, and exterior details. 

All pricing is based per vehicle.
A full detail:
Interior: clean all plastic areas, carpets/stains, seats/stains, windows, and floor mats/stains.
Exterior: Wash & Scrub the exterior paint, bug removal, wheel wells/rims, engine compartment, door jams, and rinse/dried.
After Drying a waxing will be done.
Call NOW to schedule an appointment
Phone: 660-582-3677
Call to get your quote today!